Corporate Identity Rally Bohemia 2014
The large logo patronizes always one particular season of the RALLY BOHEMIA. It is used on all Rally Bohemia official materials and applies to the whole year in which the competition takes place. When smaller size is needed the logograph is used instead.
Logo: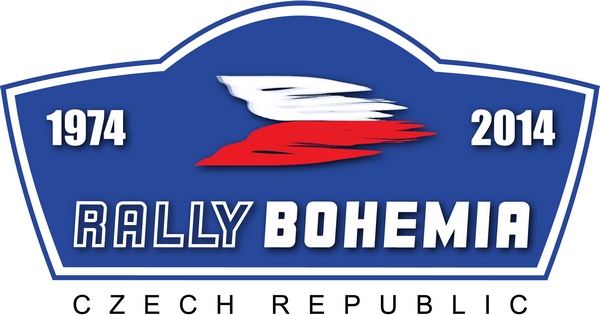 The logograph is contained by the logo of the competition itself and also by all official papers and materials, where large logo can't be used.
Logotyp:

Name of the Competition:
Mediasport International Rally Championship of the Czech Republic 2014
Historical Cars Rally Championship of the Czech Republic 2014
Citroën Racing Trophy 2014
Ropro Clio R3 Cup Czech Trophy
Logotyp Rally Bohemia 2014